Hey everyone! Sac Anime is fast approaching and I'm getting some products made! I'm looking just to cover some of the costs of most of these (making stuff costs money) ;w; I am going to put these up on etsy, but I'm also going to offer discounted rates to DWRP! :D ENJOY YOU SPECIAL PEOPLE <3
Promptis/Gladnis Charm+button sets $12
Charms are 2.25 inches, come with a keychain attachment and are covered in glitter epoxy! Comes with a Heart shaped button approximately 2.25 inches. :)
Walk Talk Acrylic Charm Set-$5 each
Each charm has a different front and back! also comes with your choice of strap or Keychain :D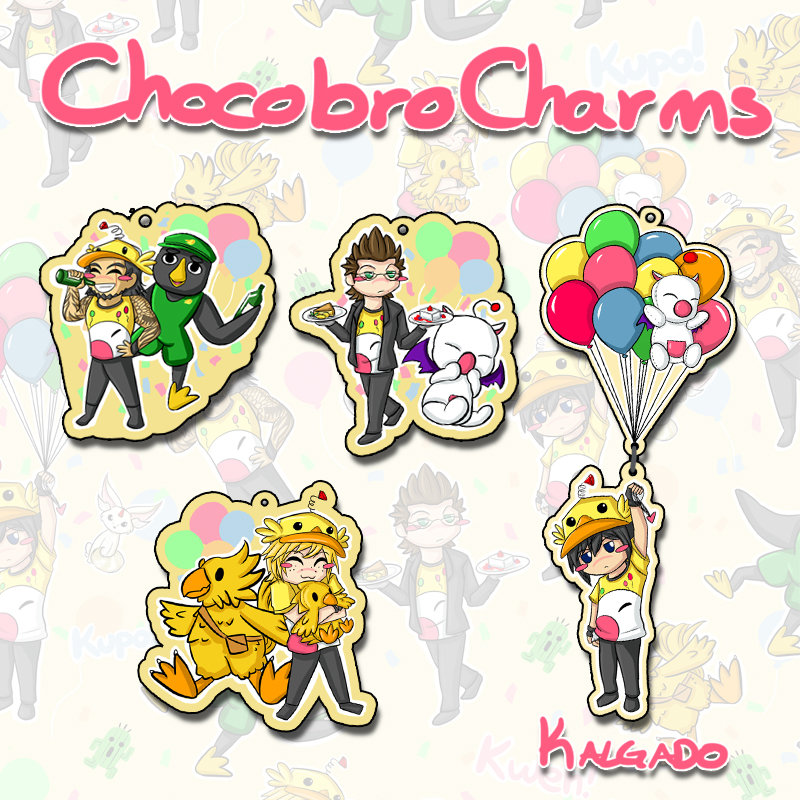 Chocobro Charms-$5 each
Charms are approximately 5 cm in size. Noct dangles! :D
Gladnoct Charm/Keychain-$5


Brotherhood Charms-$6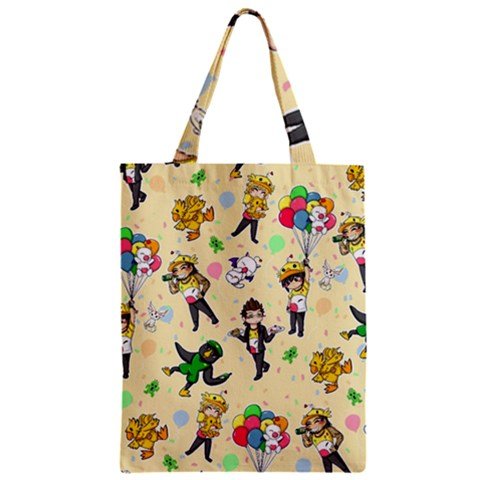 Chocobro Festival Tote Bag-$12
Approximately 17.5x13.5 inches and made of canvas! :D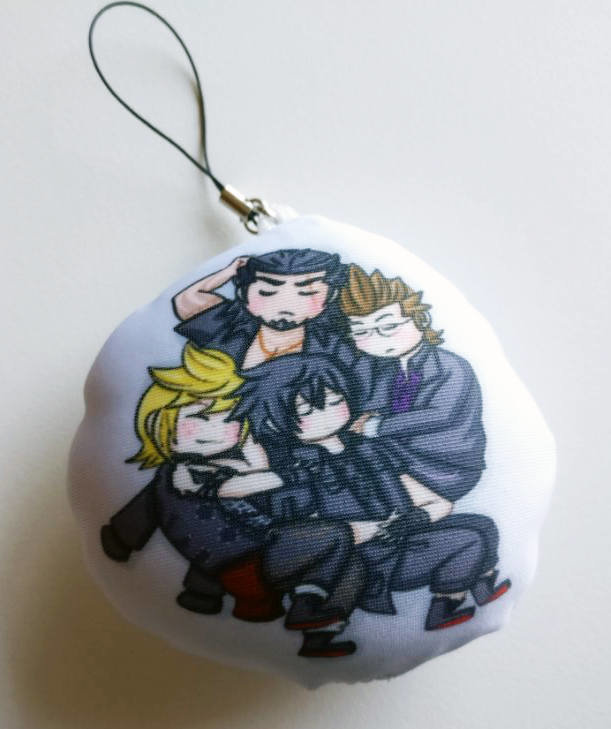 FFXV Pillow Charm-$5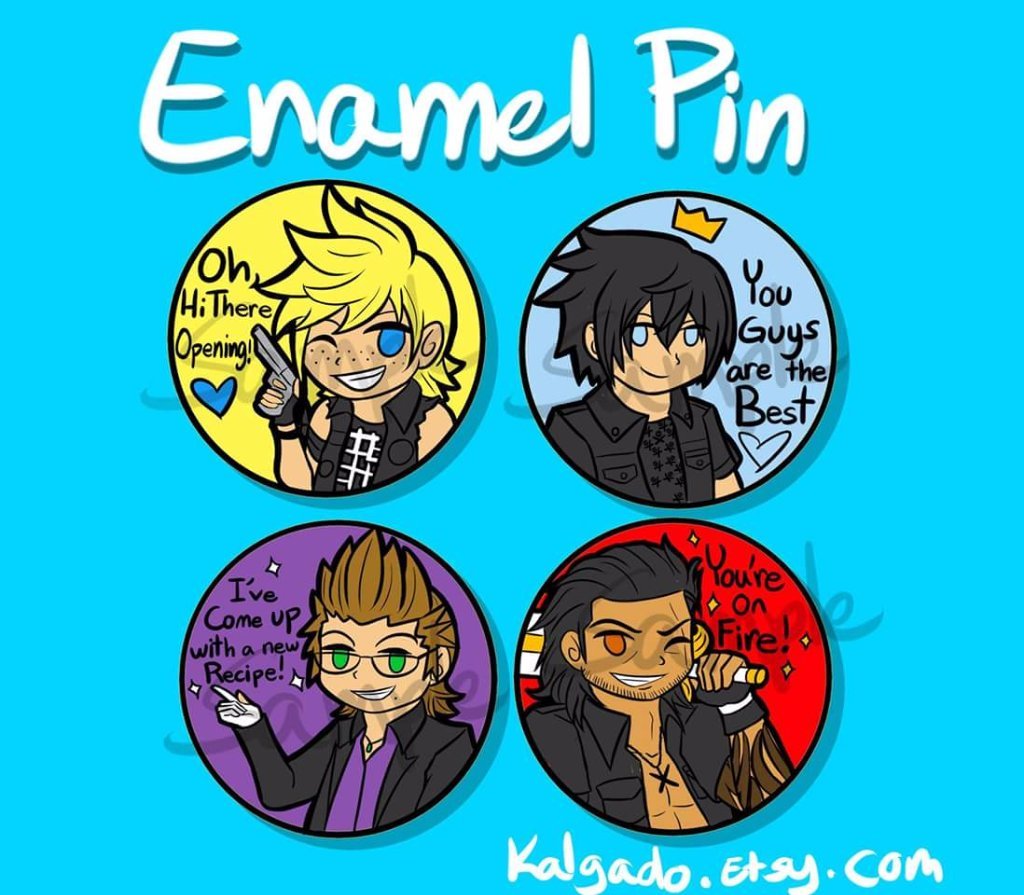 FFXV Enamel Pins-$8 each
$25 for the full set
Soft enamel pin with epoxy and glitter accents.
PLEASE NOTE THIS IS A DIGITAL MOCK UP. SOME DETAILS MIGHT CHANGE.
Heartless Tote Bag $12
Approximately 17.5x13.5 inches and made of canvas! :D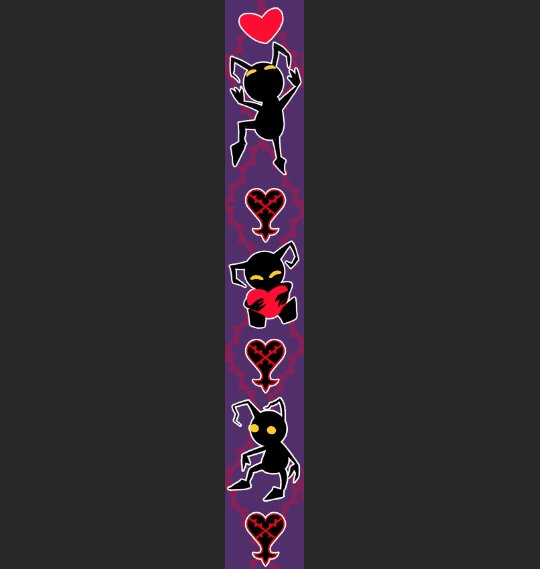 Heartless Lanyard-$6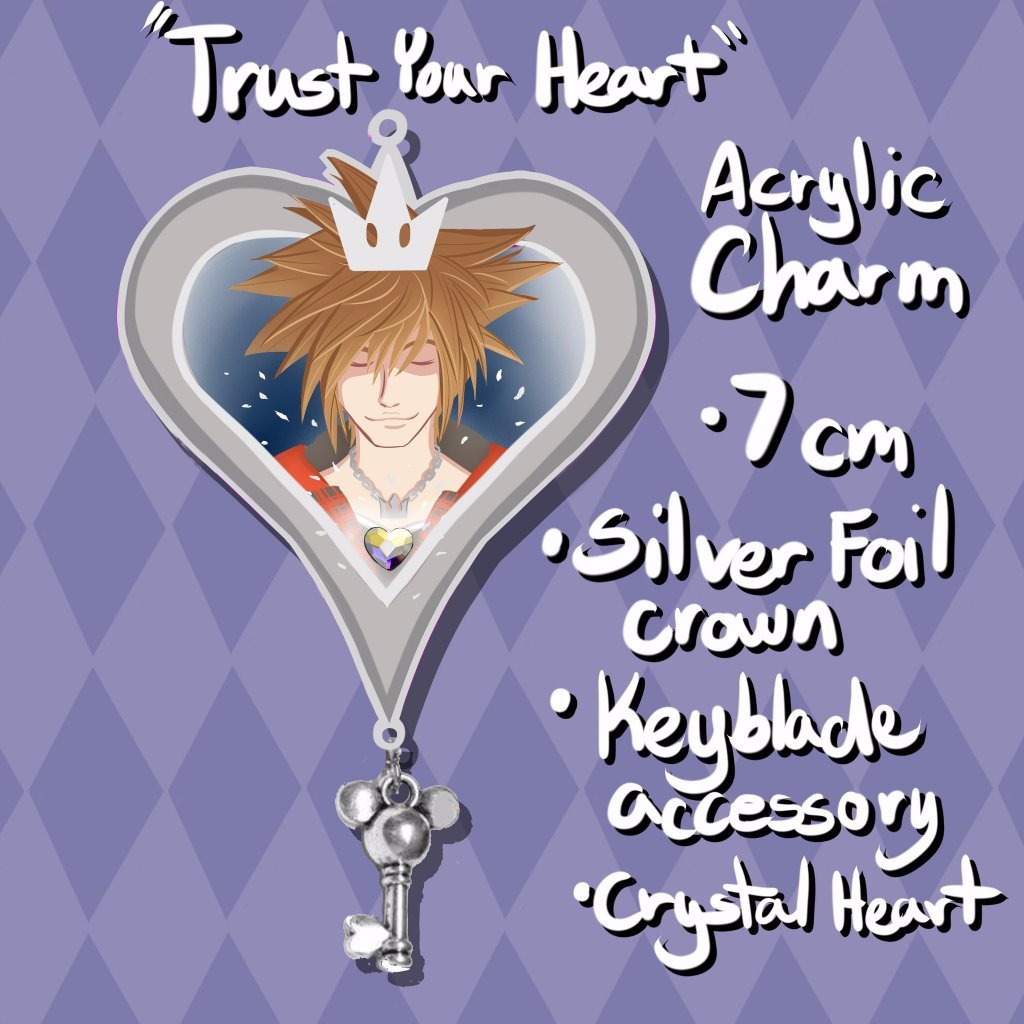 Sora KH3 Keychain-$8

Persona 5 Morgana Pillow In three Styles!
4 inch Pillow Charm-Comes with strap or keychain-$8 Photo
10 inch pillow STUFFED-$15
10 inch pillow unstuffed-$10
NOTE: Shipping on stuffed pillow is a minimum of $6 due to size.



Persona 5 Heart Buttons-$2 each
PERSONA 5 PHONE CHARMS

PERSONA 5 LANYARD-$6
Persona 5 Phone Charms...of phones :')
$5 each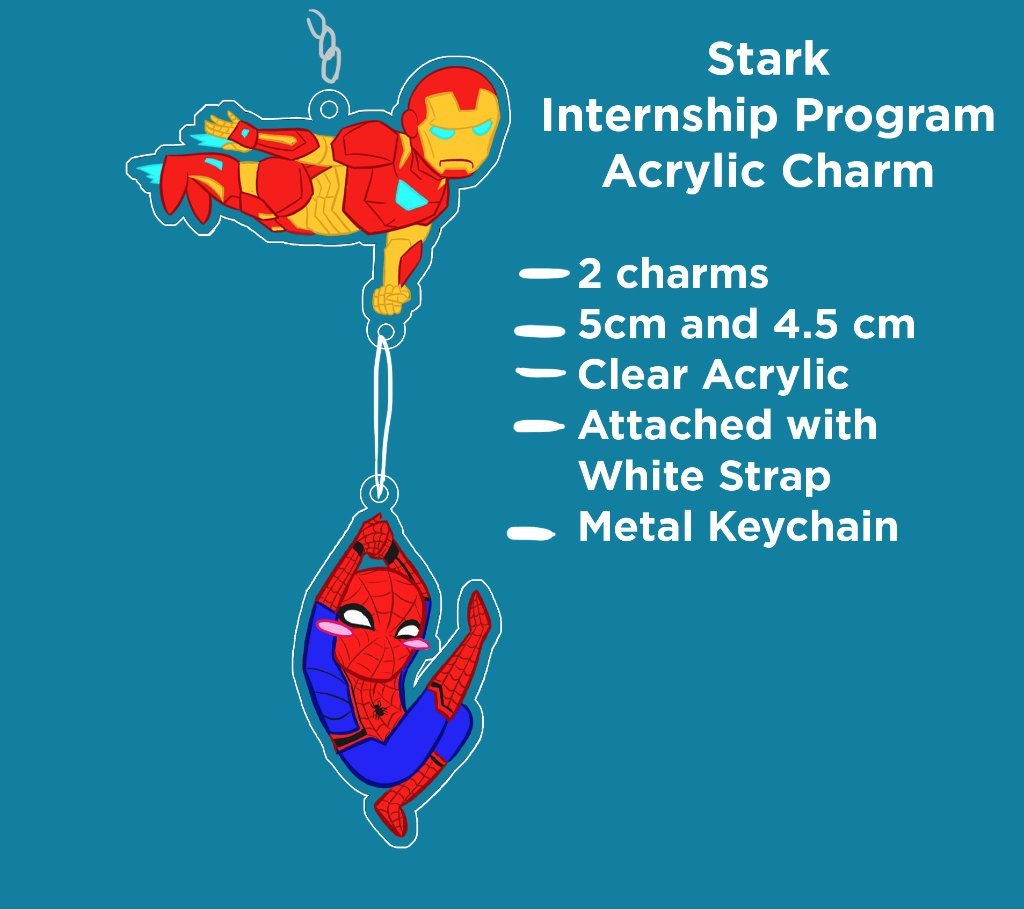 Tony+Peter Keychain-$8
I want stuff! How long will they take to get here!
Everything is expected to get to me by Palm Springs Comic Con and Sac Anime . They should be good to ship out the week of August 22nd, if not sooner! If you're going to Either of those Cons you can pick up your items directly from me in the Artist Alley :D
Some Items I do have in stock and I can ship immediately!


That's a long time to wait! How can I trust you?
Yo, I've got over 200 happy customers on
Etsy
and I've had over 500 successful sales (people just never leave reviews :C ) I've also sold a few charms for preorder before and that seemed to go well! :D

SHIPPING

Shipping is $2.65 and will go up after 3 items. I always try to keep the best rates I can for shipping but sometimes things (especially pins) can get heavy after you order a few
.


International orders-
International orders MUST Purchase through Etsy. Sorry, it's the only way I can get a proper shipping label. Shipping is approximately $12 but varies from location. International orders are not charged the .20 Etsy Fee.



Okay I'm down. How do I get one and pay you?
ALRIGHTY So leave a comment with your name in the subject and the following in the comment.

Item (quantities if more than one)
If option for Keychain or strap, say that!
Whether or not you're in the US.

That's it! I take paypal. If you're not down with paypal, I can create a custom listing for you on Etsy and you can pay with your credit card that way. Please note: Custom etsy listings have a charge of $.20 cents (it's to pay for the listing fee I'm poor ;_; )

I'm also more than happy to combine orders with anything from my Etsy!
:D Items from my etsy get a 20% discount~!